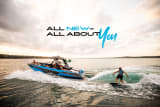 WHAT MAKES IT ALL ABOUT YOU?
Two years ago, we raised the standards of what a surf boat can do. With a thousand new ATX owners across the globe, we have quickly gained the respect of the wake world. Come along for the wave, and make this year the best year.
ATX Thruster Control Package
For drivers of all skill levels, the all-new ATX Thruster Control Package adds a new level of ease. The ATX Thruster Control Package connects directly to your throttle and allows you to swiftly adjust the transom of your ATX to the left or right to better maneuver around docks, marinas, and open water.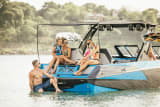 Cove Cover
The Cove Cover is designed to fit over your bimini and stretch all the way to the end of your transom. Keep the kids and family in the boat, but out of the sun.
Shock Tower Side Tow Point
The new ATX Shock Tower Side Tow Point is designed with new riders in mind for easy learning and transitioning. Keep your rider in an ideal position as they are finding the pocket for the perfect ride.
ATXperience Software Updates
The 2022 ATX line debuts an enhanced interface for the ATXperience touchscreen. Enjoy a more user-friendly and more connected way to control most of the functions of your ATX.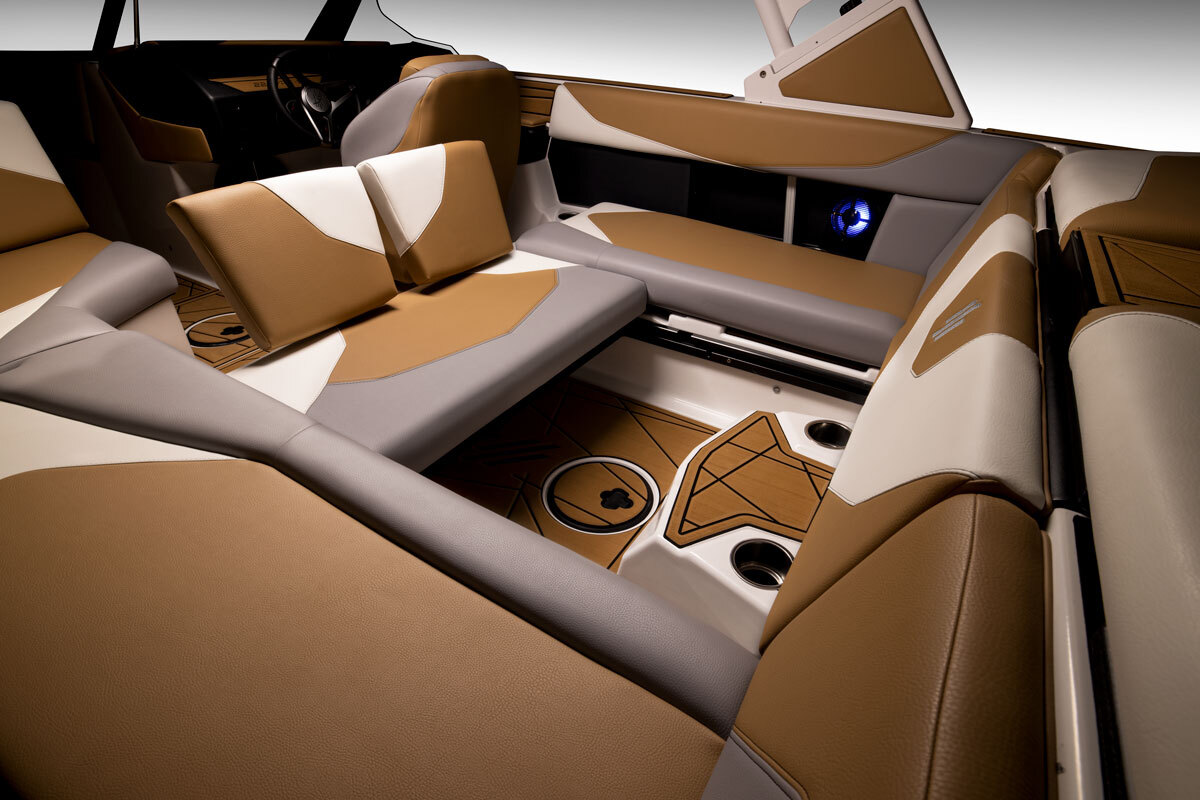 New Reversible Seat Option
The all-new Sliding Reversible Seat is your front-row ticket to all the action -- now in a quicker and easier package. Simply slide the bench into place and use the Lean Backs to add the comfort and style you're looking for.

Upgraded RGB Package
Create a vibe with the all-new RGB interior light package. Select from a nearly endless color wheel, set the mood and, add a whole new level of personalization to your ATX.
SkyLock Board Racks
The all-new Skylock Board Racks feature TruLock™ Technology that keeps your boards totally secure no matter the size and doesn't allow for any bouncing or slipping. The Skylock Board Racks also feature vest holders, flag holders, and a Master Lock to secure your boards while you're away.