Large and In Charge.
Large, bold, capable, and comfortable, the ATX 24 Type-S turns heads, gives you more value, and unleashes some serious swells.
When you're ready to catch the perfect wave, just push GO and you'll get barrels right out of the box. Versatility and simplicity are built right into its core thanks to the patented Convex V Hull, TAPS 3T, and over 3,500 lbs of ballast. 3T meaning 3 TONS of pressure, and the software behind the machine will dial in your boat for you. Say goodbye to complicated instructions, confusing setups, and moving people around. Your day will be epic and easy.

Sit back and soak up the sun with the built-in transom seating, standard reversible seats, and drop-in cockpit, and sunpad seatbacks—all of which are unprecedented in the value segment.

Design your 24 Type-S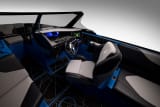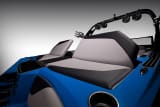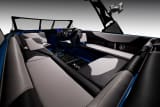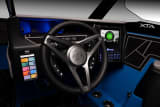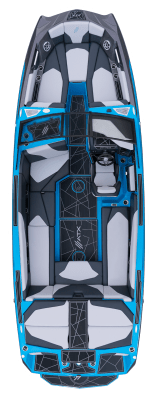 Boat Beam
102″ (259.08 cm)
Ballast
3750 lb (1700 kg)
Fuel Capacity
57 gal (215.77 l)
Storage
116.57 ft³ (3.30 m³)
Texas Tigé is a terrific dealership
I am a recent buyer of an ATX Wakesurf boat. I am breaking the boat in now and am very pleased with the performance of the boat. The set up for surfing takes 5 to 10 minutes to fill the ballast systems, but everything thereafter is very quick and seamless. Much of the boat wave set up his via computer aided systems. All the systems work perfectly.

The dealership Texas Tigé at Lake Conroe on HWY 105 really knows how to treat a customer. Eric Jones has the very best follow up skills.
Schedule a Demo
There's only one real way to experience ATX. Let's rock!