We're opening a new chapter in boating history.
ATX Surf Boats hit the water to energize people's lives with maximal experiences and a minimal investment, giving the broader market a unique entry into the inboard segment.
ATX Surf Boats is being perfectly placed in a rapidly growing market. From 2015 to 2018, this segment of the wake boat market reported an 89% increase. The high-end premium wake boat segment reported a 47% increase.
When you become an ATX dealer you can count on becoming a member of a very progressive and supportive family. We are fully committed to our family of dealers and prove it every day by providing the products, services, and support that you need to grow your dealership and capture market share.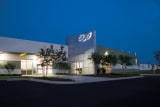 WHO IS ATX SURF BOATS?

ATX Surf Boats are engineered, designed, and crafted by the same team that has built the Tige Boats brand and product up to what it is today. Created for a new generation of consumers, ATX Surf Boats will be a stand-alone brand that operates and manufacturers alongside the popular Tige Boats marque.
Awards and innovation have tied closely to Tige's success over the past 30 years. From Tige's very first boat in the water being named Rookie of the Year by Waterski Magazine, to the introduction of our wake-shaping technology that has transformed the industry, Tige has continued to innovate and refine the art and craft of boat building year after year.
Trust and relax in Tige's 30 years of proven performance, patents, and thousands of happy owners.
Schedule a Demo
There's only one real way to experience ATX. Let's rock!