2nd Annual Marine & Powersports Expo | TEXAS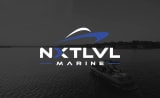 Head to Rockin R for the 2nd Annual Marine and Powersports Expo with NXTLVL Marine to check out all that 2024 ATX Surf Boats has to offer!
Friday - Sunday: 10am - 6pm
Contact Addison at marine@nxtlvlmarine.com or 830-767-0772 for more info!
LET US KNOW YOU'RE COMING!