Bismarck Rec and Leisure Show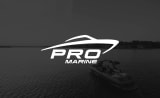 Go hang out with Pro Marine at the Bismark Event Center for the Bismarck Rec & Leisure Show January 12th - 14th to check out the 2024 ATX Surf Boat lineup!
Hours:
Friday: 1 pm - 7 pm
Saturday: 10 am - 6 pm
Sunday: 11 am - 4 pm
Contact Jordan at Jordan@promarinend.com for more info!
LET US KNOW YOU'RE COMING!