Boat House Marine's Boat Days | Ohio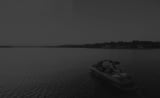 Join Boat House Marine for their annual in-house Boat Days January 27th - 28th and check out the 2024 ATX Surf Boats lineup! Enjoy entertainment and the best deals of the year!
Times:
Saturday: 10am - 10pm
Sunday: 10am - 5pm
Contact Jared at Jered@Bhmtrilakes.com or 330-325-1822 ext.1 for more info!
LET US KNOW YOU'RE COMING!