Central Carolina Boat & Fishing Expo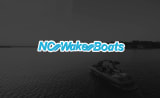 Get a good look and a great deal on the 2024 ATX lineup with NC Wake Boats at the Central Carolina Boat Expo! The event will be held at the Greensboro Coliseum Complex from February 23-25.
Times:
Friday: 9 AM - 8 PM
Saturday: 9 AM - 7 PM
Sunday: 10 AM - 5 PM
For more information, call David Turner or Garrett Dick at (919)928-1104, (919)923-8598.
LET US KNOW YOU'RE COMING!