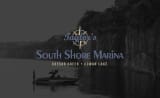 Join Taylor's South Shore Marina and ATX Surf Boats for the 2023 Cincinnati Boat Show on January 20-22 and 25-29! The event will be held at Duke Energy Center. See times below.
Friday, January 20: 5PM-9PM
Saturday, January 21: 10AM-9PM
Sunday, January 22: 10AM-5PM
Monday-Tuesday: Closed
Wednesday-Friday, January 25-27: 3PM-9PM
Saturday, January 28: 10AM-9PM
Sunday, January 29: 10AM-5PM
For more information, email Chad Taylor at Sales@ssmarina.com.