M&P's In House Boat Show | Canada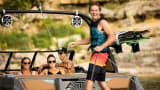 Head to M&P's 2022 Boat Show from February 4-12 to see the 2022 Tige Lineup! The event will be held at the M&P Mercury Sales Ltd dealership.
Contact Serena Torresan for more information (sales@mpmercury.com |604-524-0311)
*This event is by appointment only. To make your appointment fill out this FORM or RSVP below.