Nashville Boating Center Open House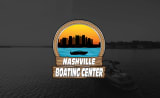 Join Nashville Boating Center for their annual open house February 1-4th, and check out the 2024 ATX Surf Boats lineup! They will have food, drinks, live music, and special discounts on all boats and accessories. Go see the latest and greatest in boating, and meet their friendly and knowledgeable staff.
Hours:
Thursday 3:00-7:00
Friday 1:00-9:00
Saturday 9:00-8:00
Sunday 12:00-5:00
Contact Lee Tudor at lee@nashvilleboatingcenter.com or 615.834.2461 for more info!
LET US KNOW YOU'RE COMING!