NXTLVL MARINE - AUSTIN IN HOUSE BOAT SHOW | TEXAS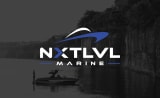 Head over to NXTLVL Marine - Austin to see all that the 2023 ATX Lineup has to offer. Check out ATX Surf Boats, hang out with the team and enjoy food and drinks March 2-5!
Contact Isreal at 512-263-2811 or infoatx@nxtlvlmarine.com for more info!