NXTLVL Marine On Water Boat Show | Canyon Lake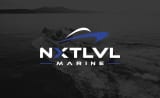 Join NXTLVL Marine at Canyon Lake Marina Baja BBQ Shaq for their on water boat show May 13 & 14 from 10:30 AM - 5PM. You'll get a chance to ride on new Tige and ATX Surf Boats.
Contact Blake for more information and to schedule a demo at marine@nxtlvlmarine.