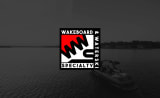 Head to Wakeboard and Waterski Specialty for the annual Spring Sales VIP Event! The event is EXCLUSIVE to Tige & ATX owners with free food and drinks, a first look at their pro shop specials, and walkthroughs of all 2024 boats!
Time: 6 pm - 9pm
Contact Whitney at whitney@wwstige.com for more info!
LET US KNOW YOU'RE COMING!