Springfield Boat Show | Missouri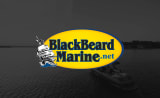 Head to the Ozark Empire Fairgrounds January 12th - 14th to hang out with Blackbeard Marine for the Springfield Boat Show to check out the 2024 ATX Surf Boats lineup!
Times:
Friday: 10 am – 6 pm
Saturday: 10 am – 6 pm
Sunday: 11 am – 4 pm
Contact Clint at clint@blackbeardmarine.net for more info!
LET US KNOW YOU'RE COMING!