Trader Bills Surf & Turf Lake Ouachita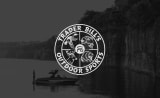 Head to Brady Mountain Marina to drop your boat in the water, and then tie up at a nearby island and have a day on the water with other ATX and Tige owners! Hang out, surf with the team, and enjoy good food!

Contact Grayson at 501-762-9398 or Grayson@Traderbills.com for more info!