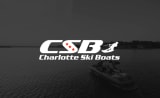 Head to the Greenville Convention Center with Charlotte Ski Boats for the Upstate SC Boat Show January 25th - 28th. Get a chance to look at the 2024 ATX Surf Boats lineup!
Thursday: 12pm to 9pm
Friday: 12pm to 9pm
Saturday: 10am to 9pm
Sunday: 12pm to 6pm
Contact Tanner at 704-352-6785 for more info!
LET US KNOW YOU'RE COMING!