WWS Boats 25th Annual Reunion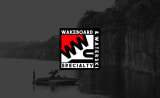 Join Wakeboard and Waterski Specialty for their biggest event of the year! An exclusive VIP event for WWS Boats Tige and ATX family at the Grayrocks Reservoir! Bring your entire family and boating crew to enjoy a camping weekend full of giveaways, contests, a free lake-side concert, and much more!
Contact Whitney at sales@wwstige.com for more info!