EXPLORE THE
22
Type-S
2024
STRONG & SMOOTH
Power comes standard in an ATX. The first electric tower in its class, the Type-E Tower has simplicity at its core, giving you the most convenient and adaptable tower on the water. The Type-E's bold combination of style and substance creates a powerful presence on the water.
HOW LOW CAN IT GO?
With a push of a button, Type-E Tower will completely lower, making it the perfect fit whether going under a bridge, lifting it on a dock, or covering the boat after you call it a day.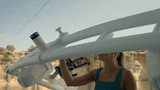 READY TO GET DOWN?
The conveniently located tower switch is right under the tow point, making it easier than ever to lower your tower in just 7 seconds.
ALL ABOUT STYLE
Show up and stand out with the Type-E Tower, the only power tower in its class. In typical ATX fashion, we also made it the most stylish. Flowing seamlessly with the lines of your ATX, the Type-E will make you instantly recognizable.
A STRONG VALUE
The Type-E Tower fuses the fresh and sporty styling of an ATX with the unrivaled craftsmanship for which Protomet is famous. This expertly crafted tower is built using only the most robust materials — 2.5" aluminum tubing and Delrin plastic and actuators that withstand over 4,500 lbs of force. Lowering on a single hinge point, you can expect your Type-E Tower to be solid, secure, and rattle-free for years to come.
Take the Type-E Tower to the next level with an array of customizable options.
THROW SOME SHADE
Package up the Type-E Tower with the board storage bimini and enjoy over 8' of unmatched sun and rain protection. Our thoughtful engineering makes it easy to go, easy to low, and easy to stow.
RACK 'EM UP
Keep your interior clutter-free by storing your gear in the refined SkyLock Board Racks, the billet SwivelShock Racks, or the Clamp 4rce Racks. Our board racks make it easier than ever to stow and go and now with metal finishes that complement your Type-E Tower.
*SkyLock rack pictured here
ADD SOME COLOR
With an array of customizable options, the Type-E Tower's clean, eye-catching design tops off the ATX in style. Choose from matte white or matte black. On top of that, you can choose a custom color for your tower accent, tower speakers and tower upholstery accent.
IN PERFECT TUNE
Wet Sounds speakers work in harmony with the Type-E Tower. The entire audio system has been engineered and ergonomically placed throughout each ATX to produce extraordinary sound for an extraordinary boat.
COVE COVER
The sun is now optional. Extend the day and your shade with the Cove Cover. It's designed to fit over your bimini and stretch all the way to the end of your transom. Keep the kids and family in the boat, but out of the sun.
SIDE TOW POINT
The Side Tow Point is designed with new riders in mind for easy learning and transitioning. Keep your rider in an ideal position as they are finding the pocket for the perfect ride.
YOU'RE COVERED

Don't let worry tower over your head, because we've got you covered from bow to stern. The ATX 360 Coverage Warranty is the most transparent, comprehensive warranty in the inboard segment that provides owners with maximum coverage and minimal limitations.
Schedule a Demo
There's only one real way to experience ATX. Let's rock!
Schedule a Demo
There's only one real way to experience ATX. Let's rock!