Summer Kickoff with Boat Sport Marine | Wisconsin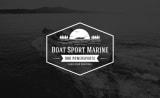 On July 1, head to the Marina Bar at the Everett Resort to join Boat Sport Marine at their Summer Kickoff!
See agenda for the VIP access below:
8:30 am - 12:30 pm: 2022 Product Demo Rides with a 23ZX and a 22RZX.
*Reservation Recommended
8:30 am - 12:30 pm: Surf Clinic with Team Tige rider Jake Pelot. These are first come, first serve and will be 30 minute sessions.
3:00 pm - 4:00 pm: Bring your Boat! Tige and ATX tie-up at Catfish Lake Sand Bar.
4:00 pm - 8:00 pm: Party Time! Head to The Marina Bar at the Everett. There will be live music by the band Star Six Nine as well as drinks, appetizers, a welcome gift, and giveaways from Tige, ATX, Doomswell and Mission Boat Gear.
For more information email Rob Hicks at rob@boatsport.com.